#12603020 Calcium Thiosulfate

(

12603020

)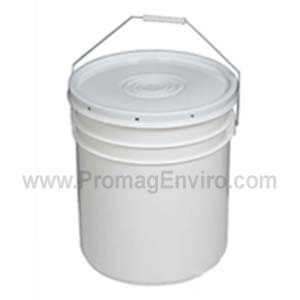 Your Price :
| | |
| --- | --- |
| | |
| 1 – 9 | $89.33 |
| 10 – 17 | $84.08 |
| 18 + | $79.41 |
USD
Active Ingredient: 30% w/v
Package Size: 20 L liquid
Certified by NSF/ANSI Standard 60 for use in drinking water up to a maximum of 50 mg/L.
Description: Clear to pale yellow liquid with slight odor
Used for Dechlorination
Specific Gravity: 1.24
pH: 6.5 - 8.0
Freezing/Melting Point: Approx. -9°C
Great for dechlorination, ozone and hydrogen peroxide quenching, concrete and cement formulations, photographic processes, coatings, stabilizers, and reactant for precious and non-precious metals.
Dechlorination Chemicals


pt#12603020, Calcium Thiosulfate
How It Works
Dechlorination is used in many applications for the health of our ecosystems and should be considered whenever water is discharged in proximity to creeks, streams, ponds, rivers, lakes, oceans or ground water. These are some typical applications: Hydrant flushing; Swimming pool drainage; New main installations, maintenance and repairs; Reservoir, water tank or well cleaning; Wastewater effluent release; Reservoir overflow; Municipal parks swimming pool drainage; Fire flow testing; Filter backwash; Dewatering; Highly chlorinated water release to wastewater treatment plant; Permit compliance and Emergency situations.
Usage Information
Use the calculator below to find if our calcium thiosulfate solution, or another chemical provided by PromagEnviro.com is right for your application. Divide the results in pounds by 10.5 to get the amount in US gallons. Actual results may vary:
Further Information
See Downloads tab.
Shipping
Promag Enviro does NOT include free shipping on this product. Available for delivery throughout Canada and the U.S.
See Terms and Conditions.
Product Downloads
Featured Videos