Air-operated Double Diaphragm Pumps
Promag Enviro is pleased to announce that we are now the authorized distributor for Iwaki Air double-diaphragm pumps in Canada. The Iwaki Air pumps are ideal for a large range of applications across many industries. They can pump many liquids, including corrosive and flammable fluids, and can pump at infinitely variable flow rates.
Find them in our shop here: promagenviro.com/products/pumps-air-operated-double-diaphragm.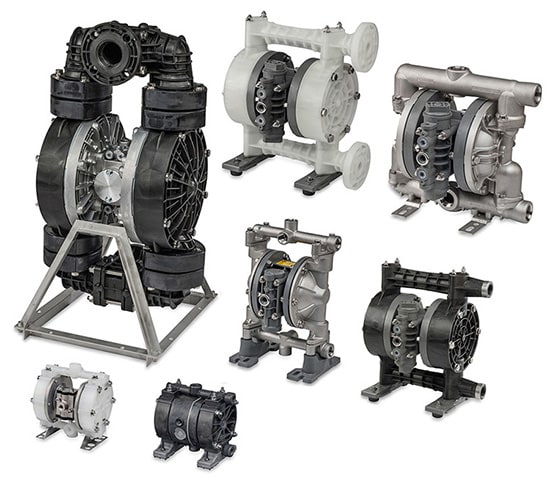 Built For Power, Built To Last
The Iwaki Air pumps are designed for long term applications, performing with high power output at lower air pressures and with minimum maintenence. Their robust design, portability, and simple upkeep make them a safe bet you can trust for your application.
Abilities
Infinitely Variable Flow Rate
Can run dry, self-prime, and dead head without damaging the pump
High Power with less air use. More effecient design than competitors
Quality Control ensures leak free operation for years
Able to pump corrosive chemicals, liquid slurries, abrasive particle slurries, viscous liquids, fuel, oils, glues, inks, and flammable liquids, and more!
Applications across many industries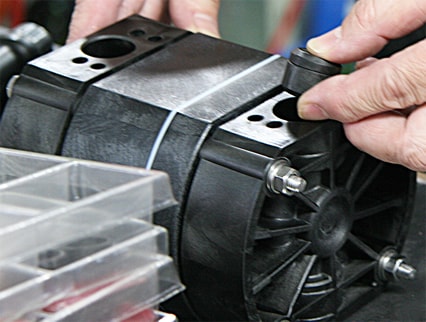 Advantages
Low maintence
Lube-Free operation
Large Diameter Ports
Resists Freezing
Designed to reduce pump stalling
Low Maintenance
The Iwaki Air pumps are designed to be simple to operate and maintain. The design uses standard parts across the whole line, and it is easy to access specific components to replace. You can take the pump apart with a single person using standard tools. The assemblies can be stripped down to individual parts for fast replacement. You only have to replace worn parts instead of entire assemblies. There is no need to keep large amounts of parts in stock to keep the pump running for years.
High Quality
A stringent quality control of all parts and pumps built ensure that the Iwaki Air pump will perform and last for years. The pump is thoroughly tested before leaving the factory to ensure leak free operation.
Iwaki has 50 plus years of pump design engineering, which has made them a worldwide leader of the best chemical handling equipment used in OEM, Industrial, Chemical Process and Semiconductor applications.