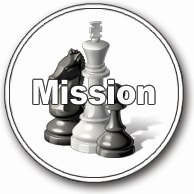 Mission Statement
At Promag Enviro Systems, we supply equipment and services for the water and waste water treatment industry in Canada and the United States. Providing quality products and superior service are our first priorities, while continually promoting water treatment practices which are both environmentally friendly and sustainable.
---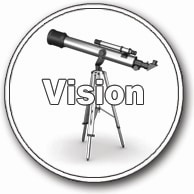 Vision Statement
Promag Enviro Systems will add value to its name with every customer interaction; and together with continuous improvements in inventory management and streamlining of our online sales system, we will evolve into the leading supplier of water and waste water treatment products in Canada and the United States.
---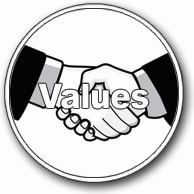 Company Values
Honesty
Promag Enviro is committed to honesty, timeliness and clarity in communicating with our suppliers and customers.
Service
Promag Enviro goes to extraordinary lengths to satisfy and delight our customers. We want to meet or exceed their expectations at every point of contact. We know that by doing so our customers will return, and as well, become advocates for our company.
Integrity
Promag Enviro's suppliers are our allies in serving the interests of our customers in bringing to market the highest quality water products available. We treat them with respect, fairness and integrity at all times and seek out partnerships that share our concern for social responsibility and the environment.
Innovation
Promag Enviro fosters partnerships and new technologies that enable us to remain streamlined and at the forefront of our industry.
---
People
A dynamic personnel force is the most valuable asset to Promag Enviro and for the purpose of long-term business development, our company has invested in careful staff selection. We are of the conviction that morality merits the same priority as ability and experience. It is our wish, then, that every staff member has an amiable character, humble manners, good conduct and leads a life which generates desire for knowledge, self-restraint, courtesy, honesty and loyalty in service; initiates self-review to strengthen his or her weaknesses; cultivates self-respect and trust among colleagues; shows willingness to help one another in a happy atmosphere of coexistence; and strives to synchronize ability and experience with moral conduct towards the mutual benefit of Promag Enviro and him/herself.
---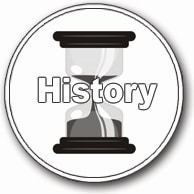 History
Promag Enviro was founded in 1994 by Ken Magaw after taking over the local assets of the H.D. Fowler Company where he had been general manager for 7 years. Ken has over 30 years experience in the industry, and it is with this experience that he has been able to grow the company's value and steer Promag Enviro in a direction where it will be at the forefront of water equipment and chemical distribution.
---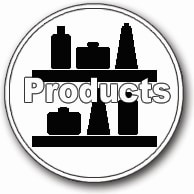 Products
Promag is dedicated to supplying products that meet high quality standards. In today's world of rapid growth in technology, we have identified innovation and durability as requisite components to the manufacturers we represent. Promag Enviro has developed a fierce resolve to follow up closely with our customers to ensure that the manufacturers are meeting their expectations with product functionality and features. If it is found that a product is not performing to the demands of its duty then swift action is taken to ensure that the items are either corrected or removed from our offerings.
The quality of the product is of first importance, yet it is only through experience that a product's strength can be determined. One supplier's product line will not fit every application, consequently our staff will use their discerning product knowledge to identify the appropriate item for your application if you are unsure.