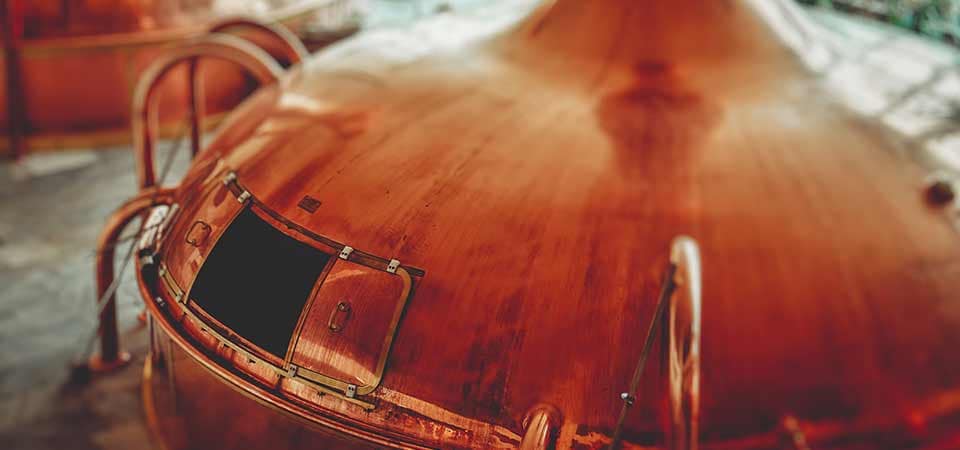 Brewery Systems
Process control for sanitization, wastewater, and boilers
This rise of the craft beer industry has been substantial across the United States in Canada. The number of breweries has doubled from 2012 to 2015 in the United States alone. The brewing process on a commercial level, even at small scale, requires control for a number of systems.
Promag Enviro can provide systems for boiler control, wastewater treatment, and sanitization processes. There are many options and the systems can be scaled for any size brewery operation, small or large.
Wastewater Treatment
Water used during the brewing process usually needs to have the pH balanced before discharge to the sewer system. This is easily controlled with a W600 and chemical metering pumps. The discharge water can be adjusted both ways, as breweries tend to use both acids and caustics in their operations.
The water can also be filtered and treated with polymers or flocculants to reduce suspended solids and BOD (biochemical oxygen demand). A high BOD can result in dramatic, aerobic life kills.
Boiler Control
Maintaining a good operating environment for your boiler system is often overlooked. The boiler controller will help to maintain a reasonable amount of solids in the boiler. This is to save water and to keep boiler water from contaminating steam traps and steam lines.
It is also important to monitor the condensate pH in the system. If the pH gets too low, it will cause the breakdown of carbonates. The resulting carbonic acid will be entrained in the system. If untreated, leakage can occur in the kettle's copper jackets and piping, which are very expensive to replace.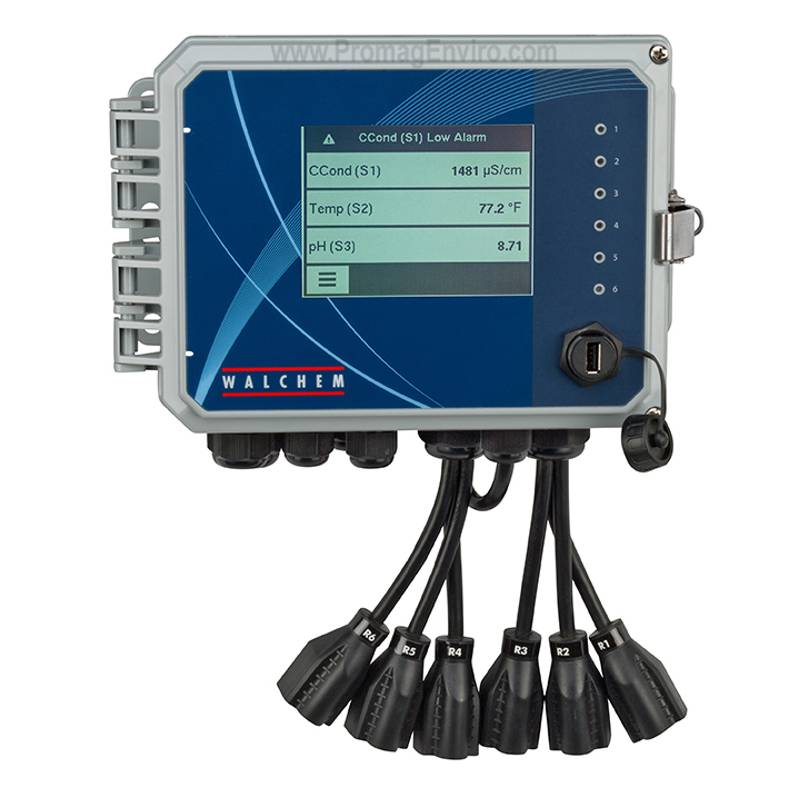 The Walchem W600 Programmable Controller - can be used for boiler control and disinfection control, monitoring, and data logging.
Sanitization
To brew good beer and for health and safety, it is important to avoid contamination of the equipment by using clean in place technology. Kettles, kegs, piping, flooring, and other associated equipment need to be disinfected on a regular basis to prevent contamination and biological growth.
A flowmeter controlling a chemical metering pump can add a specific amount of disinfectant to the spray down hose or piping and kettles.
A more sophisticated method for cleaning piping and kettles can be using disinfection sensors to monitor particular ppm and contact time of the disinfectant. All of this can be controlled and the data collected for reference with a W600 controller. This will let you accurately track and maintain a disinfection record of your brewing equipment.
Other Brewing Processes
There are many devices that can be used to monitor the brewing process, such as temperature in the kettles or turbidity in the wastewater. All of these areas can be set to alarm if out of range, and all of the data logged and recorded for quality control.
Emails and alarms can be sent out through a network or Internet connection, informing operators of potential problems. This can help prevent spoilage and costly mishaps.
The Walchem controllers are robust and easy to use. They are a fraction of the cost of custom built systems and can easily be optimized for your specific operating needs.
Promag Enviro has worked with a number of breweries to provide equipment and systems. Contact us to see how we can integrate process control to your brewery and help you focus on what's important: brewing delicious beer.