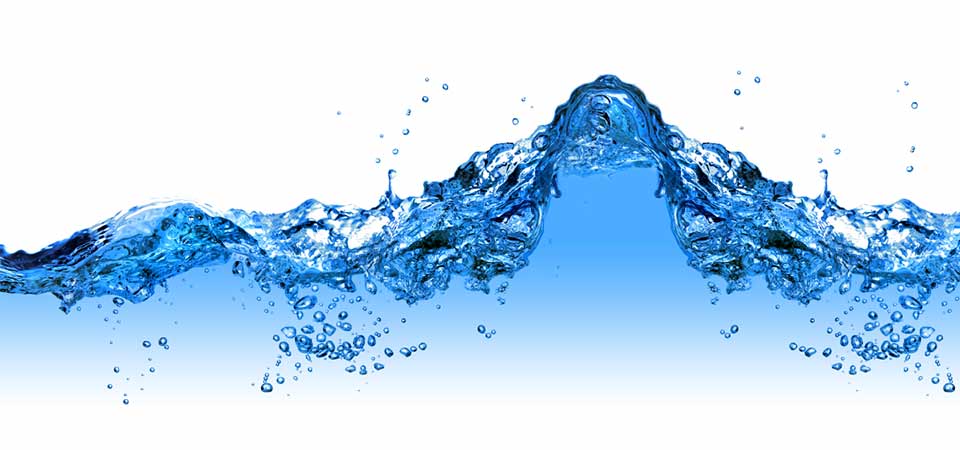 Remote Access Drinking Water Systems
Providing Clean Water in a Reliable and Cost Effective Way
Access to clean potable water is essential for good health. There are many communities and locations that lack the full water treatment infrastructure but still require a safe water source. Places such as Native Reserves, remote work camps, and small remote villages.
Additionally, there are regulations and compliance laws to be followed to ensure the safety and quality of a water treatment system. The Walchem W600 controller was designed specifically for applications like this. The W600 can be remotely monitored and controlled, send alarms, and log data to measure system performance and prove compliance with regulations.
A Proven Track Record of Remote Water Treatment
Walchem has been producing treatment systems since 2001, and there are now over 20,000 controllers in 21 countries. Water treatment systems cost around $5000 USD, but can also cost significantly less depending on the complexity needed.
Many small drinking water systems consist of just a flow switch or flowmeter and a chemical metering pump. These systems don't adjust to changes in chlorine demand or varying flow rates unless a flowmeter is used. The residual chlorine is not accurately controlled, and there is no visibility of the system when the process is out of compliance.
The W600 free chlorine system can eliminate these shortcomings.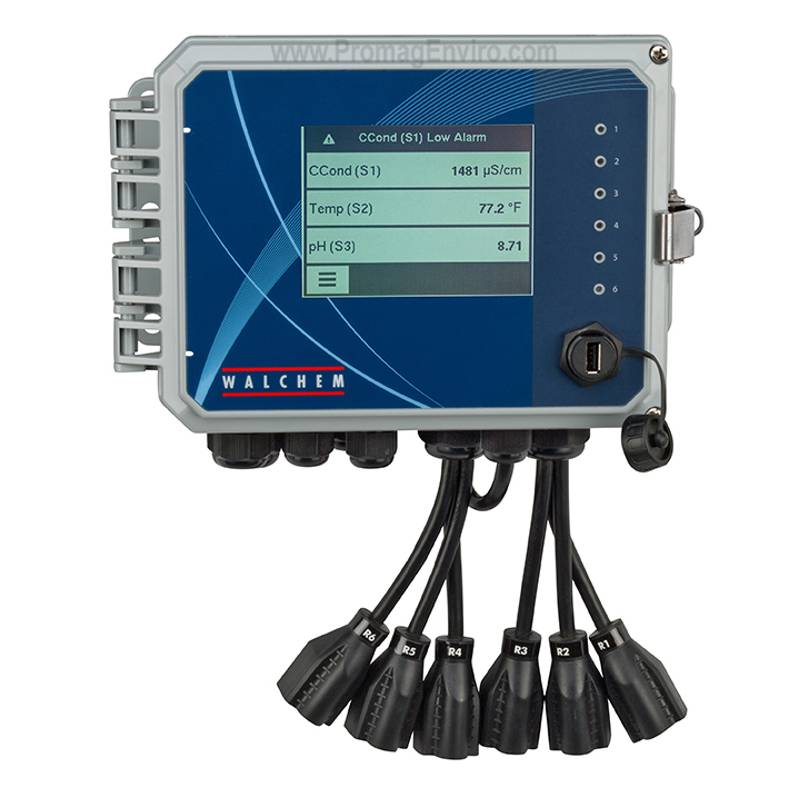 The Walchem W600 Programmable Controller. It can be controlled remotely and log data for proving regulation compliance.
Simple to Use – No Experience Required
The W600 controller has a touch screen interface so functions can be adjusted without the need for advanced programming. It is simple to use for people not well-versed in automation, and will always perform reliably. It can also be remote-controlled via a cell modem or any other internet connection.
Promag Enviro can help you set up a clean drinking water system for your community.
Equipment Used
A water treatment system needs a few components – mainly the controller, free-chlorine sensors to monitor performance, and a metering pump to inject a precise amount of chlorine agents. A flowmeter is also used to measure water usage.
W600 Free Chlorine Controllers
Find the W600 in the Promag Enviro shop.
Completely Programmable from Touch Screen
On-Screen Graphing and Variable Data Logging
Variable Sensor Input Configurations- Walchem or 4-20 mA sensors
Remote Communications-via Ethernet
(6) Relays- Powered, Pulse Proportional or Dry Contacts
Optional (2) Analog Output Card
No reagents and continuously reading
Free Chlorine Sensors
Find free chlorine sensors in the Promag Enviro shop.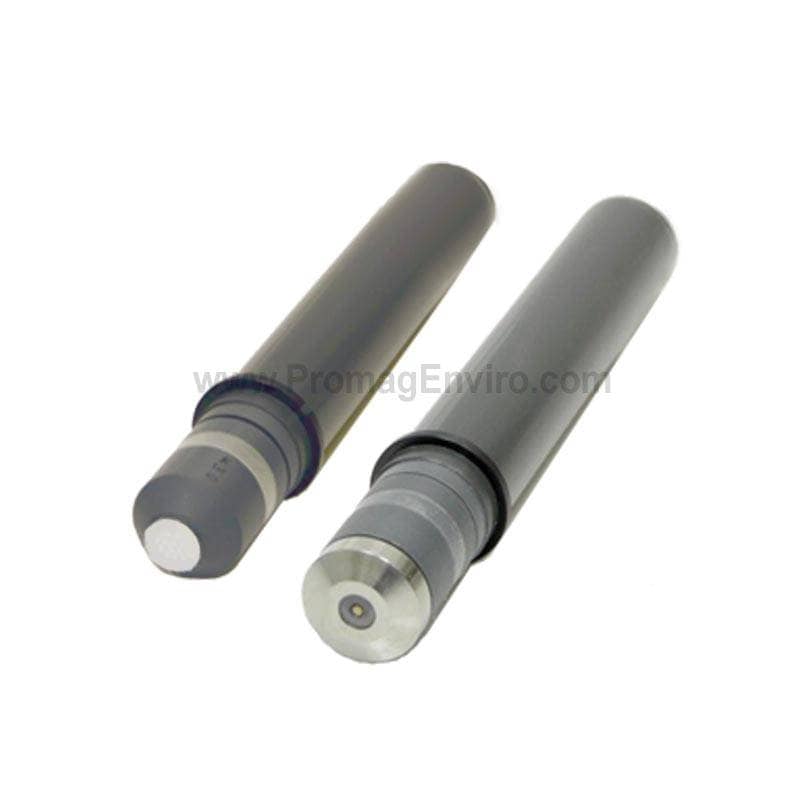 Walchem Disinfection Sensors can detect free chlorine in the water.
Walchem's amperometric free chlorine sensors offer a cost effective and reliable solution for your disinfection control requirements. The sensors continuously and directly measure free chlorine, without the use of reagents. The sensor will accurately measure free chlorine in the 5-10 pH range without a pH sensor for compensation.
Benefits
Low maintenance - no costly reagents or tubing to replace
Fast response - continuous measurement technique
No waste - the sample can be returned to the process
Long Life- typical life of sensor (3-5 years), membrane caps changed yearly
EWN-EFS-Self-Priming Chemical Pump System
Find the EWN-Y pump in the Promag Enviro shop. Be sure to add the EWN sensor option.
This pump system can be connected to a flow meter to provide proportional control based on the system flow. The pump control module has the capability to monitor the output of the chemical pump and increase the speed when the pump begins to lose prime, as is often the case when using sodium hypochlorite. An auto-degassing valve is included to help purge gas from the chemical pump.
This type of control ensures a continuous and stable output of chlorine to the system without the need of having a person on-site.
Flowmeters and Other Sensors
Flowmeters and Controllers found in the Promag Enviro shop.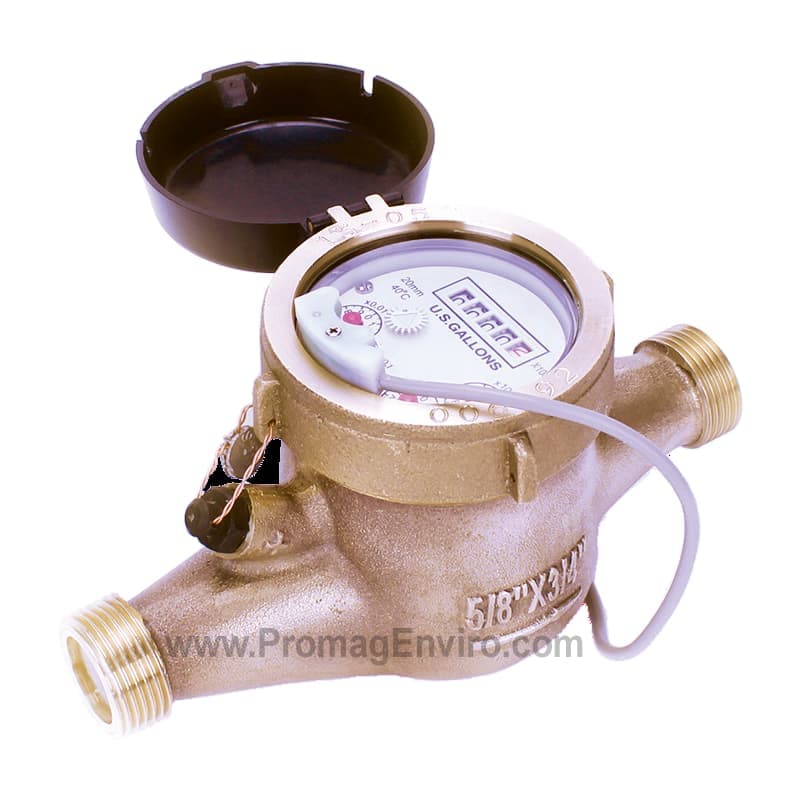 A flowmeter to track water volume.
Promag Enviro stocks a full range of sensors, level controllers, and flow meters to help build your remote water treatment system.